c.pCO sistema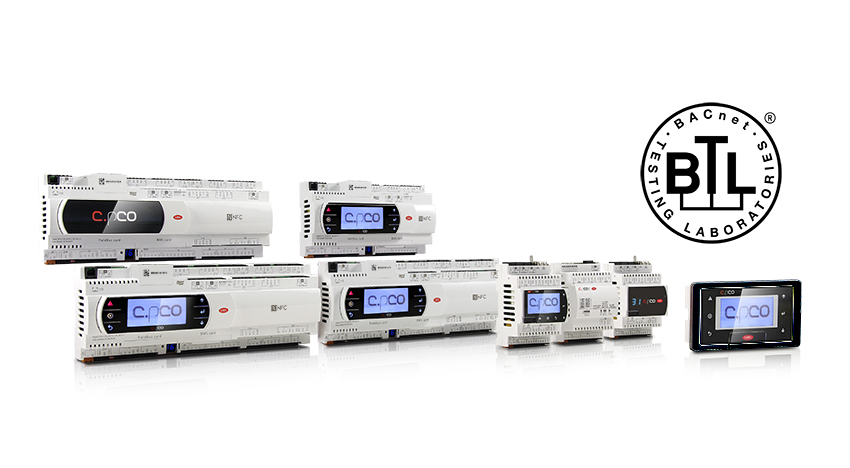 General characteristics

c.pCO sistema is the solution CAREL offers its customers for managing HVAC/R applications and systems. It consists of programmable controllers, user interfaces, communication interfaces, remote management systems and cloud services to offer the OEMs working in HVAC/R a control system that is powerful yet flexible, can be easily interfaced to the more widely-used Building Management Systems, and can also be integrated into proprietary supervisory systems.

c.pCO sistema guarantees reliability, while being easily modifiable, so as to differentiate between the air-conditioning and refrigeration unit in terms of both appearance and functions.

Several sizes are available, based on the number and type of inputs/outputs, whether the Built-In terminal is fitted and the size of flash memory provided. The plastic case with DIN rail mounting guarantees high mechanical protection of the board and reduces the risk of electrostatic discharges, as well as housing an optional built-in user interface with semi-graphical LCD and 6 buttons backlit by LEDs.

Plus

Networking – the c.pCO controller family represents the evolution of pCO5+ towards unprecedented networking capabilities. Integrated Ethernet interfaces (IPV6 ready) offer a wide range of open standard protocols for local connectivity (Web server via HTTP or HTTPS, Modbus TCP/UDP, BACnet IP/MSTP, FTP, FTPS, DHCP, DNS, mDNS, NTP, OPC UA).
Cloud services – plug & Play solution for tERA platform connection. All tERA services are available just connecting the Ethernet plug to your home or office network, without the need for an external connection box.
New Operating System – New Multitasking Operating System ensures optimal system resource usage, extended datatypes for user application (32 bit floating point numbers) application speed increase and independent protocol engines
New Programming Tool – c.pCO programmable controllers are powered by the new c.suite programming software, designed as a suite of interdependent modules, one for each stage in the development of the HVAC/R system. c.suite allows a team of professionals with different skills to work as a team on the same project, increasing the efficiency of each team member.
Interface - The c.pCO sistema terminals are available in panel or wall-mounted versions, with LED, alphanumeric and graphic LCD displays, allowing the messages to be shown in Chinese, Cyrillic, Arabic, Japanese.
Communication – additional communication cards can expand the platform connectivity towards different networks either directly or via gateways (Modbus® TCP/IP, BACnet™, IP/MSTP, SNMP, LonWorks®, KNX).
I/O Flexibility – Thanks to Carel ASIC proprietary solution, all c.pCO controllers features Universal I/O pins, which can be software configured as Analog IN, Digital IN and Analog OUT.
Applications - The programmability of the c.pCO series means that applications are possible for chillers, air-conditioners, shelters, roof top units, heat pumps, compressor racks, AHU and many others.