µC Sistema NA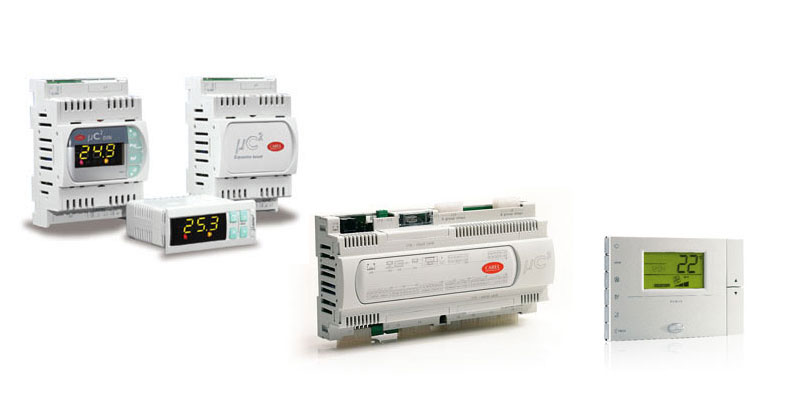 General characteristics

µC sistema is the result of CAREL's decades' long experience in the design and production of parametric controllers for HVAC units. µC sistema is made up of parametric controllers, in both the panel mounted and DIN rail versions, user interfaces, both local and remote, communication interfaces, input/output expansions and electronic expansion valve drivers. Everything the OEM needs to operate in the HVAC/R sector with a flexible, economical and high performance control system. A wide range of applications can be customised by setting specific parameters, for chiller/HP units (air-to-water, water-to-water), air-to-air and rooftop units, with up to two circuits and a maximum of two compressors per circuit.

Plus

µC sistema comes with a complete range of accessories, such as displays, probes and options such as communication modules, ensuring a solution that is both reliable and at the same time flexible, so as to responds to different needs. One typical characteristic of commercial buildings where the system is used is high power consumption. For this reason, the other outstanding feature of the Carel offering is continuous technological innovation in order to integrate into its solutions high-efficiency devices such as electronic expansion valves, fundamental for obtaining high energy efficiency in service sector applications and minimising environmental impact.